The best content creation & content marketing websites
The best content creation & content marketing websites
In online marketing, content is EVERYTHING. Especially when it comes to creating it, the funnier, more relevant, more useful and more emotionally appealing content you can create, the better.

(image source: http://www.undergroundmarketing.co.uk/inbound-marketing-vs-outbound-marketing/)
However, despite being floded with images, photos, videos, mash-ups and the like, it is often hard to find the best content creation websites when you, as a communicator, a policy expert, an inbound marketer, or a simple concerned citizen wish to create something useful for your community.
As a marketer (ie: all of us selling 'ideas that stick'), here is a 4-step plan:
1) Find us (creative content creation in all forms – tons of new knowledge, tips, tricks, videos, infographics, plus SEO, PPC, business partnerships and other)
2) Convert visitors (use A/B testing, conduct usability studies, check your website design, add new products/services, add confidence boosting elements, revive passive users and free users, improve conversion rates in checkout, upsell, cross-sell, nurture leads)
3) Retain (live chat, great customer service, user satisfaction survey, ask for feedback, add product improvements, provide exclusive content/services/upgrade/gift for loyal and power users)
4) Re-sell (recommend us, bring referrals, bring a friend, upgrade, analyse patterns: if x user bought y product will she buy z product too?, provide flash deals)
When it comes to the 1st step, that is often the hardest: gain the attention.
So here are my favorite tools to create posters, images and useful content for your website, Facebook page, Twitter feed, Pinterest page or other – also for future reference (I will be updating the list every once in a while):
Infographic maker: http://www.piktochart.com
Diagram and charts maker: http://app.cheezburger.com/FlashBuilder/GraphJam
Animated video maker:  http://www.goanimate.com
And another one: http://www.xtranormal.com/
Cartoon maker (easy & fun): http://www.cambridgeenglishonline.com/Cartoon_Maker/CM/
E-card maker with funny captions: http://www.someecards.com/
Interactive speaking avatars: http://www.sitepal.com/
A novel way of presenting slides (a fellow Hungarian company): http://www.prezi.com
Church, Uncle Sam and other funny poster maker: http://www.says-it.com/
Einstein at the blackboard poster maker: http://www.hetemeel.com/einsteinform.php
Uncle Sam poster maker: http://www.hetemeel.com/unclesamform.php
Dictionary entry image maker: http://www.hetemeel.com/dictionaryform.php
Bus poster image maker: http://ruletheweb.co.uk/b3ta/bus/
Fake iPhone text message image creator: http://www.fakeiphonetext.com/
Fake Facebook conversation image maker: http://www.snaphow.com/4861/create-fake-facebook-comments-twitter-conversation-iphone-sms-text
Keep-Calm-o-Matic poster maker: http://www.keepcalm-o-matic.co.uk/
VideoScribe maker: http://www.sparkol.com/home.php
Tag cloud maker: http://www.wordle.net/
Share all your visual content and PDFs on http://www.slidershare.com and http://www.scribd.com
…and the ultimate content marketing chart (from here):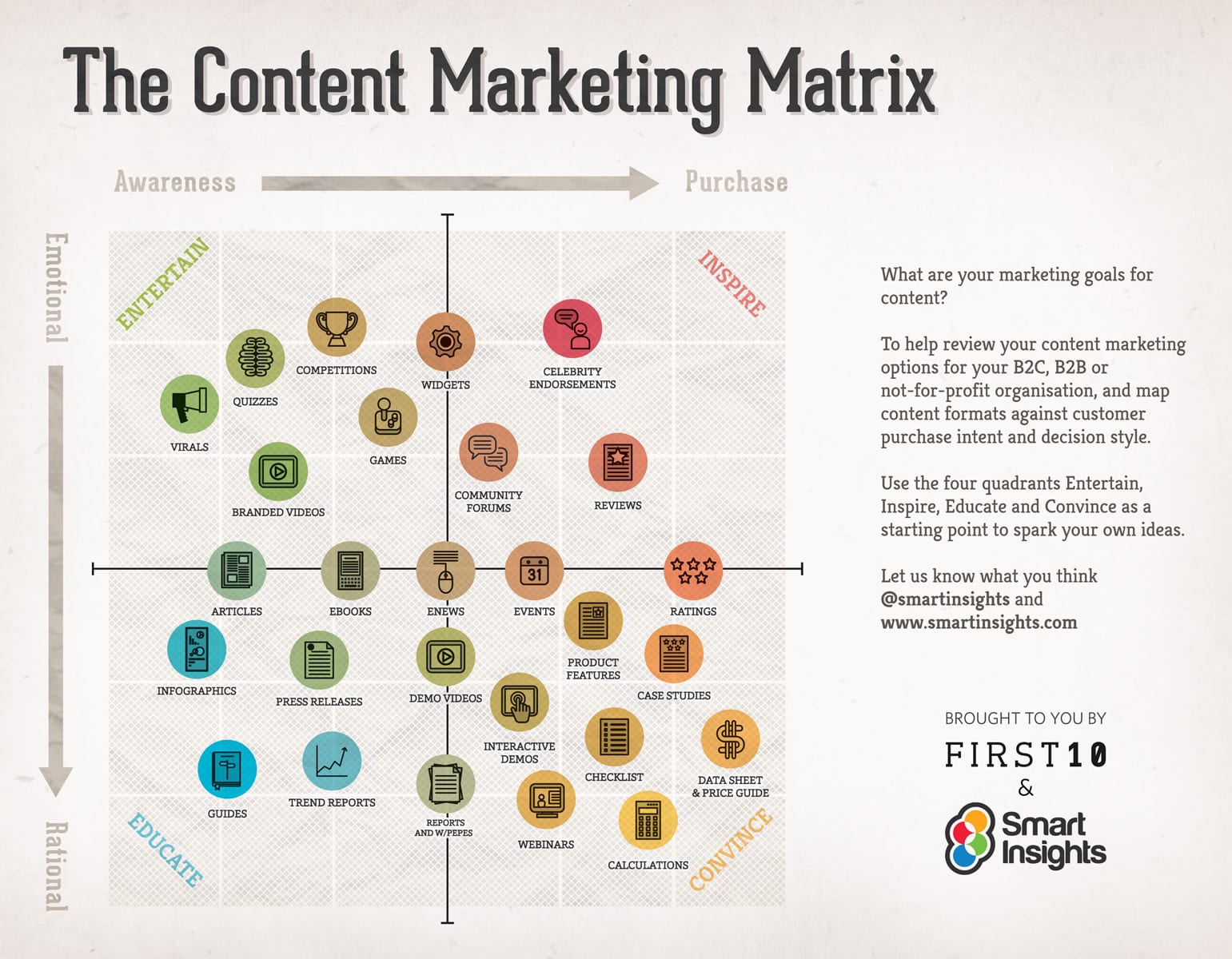 …any other websites or tools you would recommend?